Deja Vu
All Over Again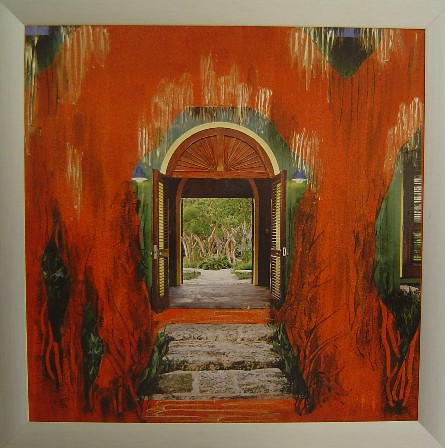 "Déjà-vu"
---
Last Song for Michael
Flying across the empty plains
High above the midnight clouds
Knowing your time is running out
But believing we will share one last song.
Jagged peaks looming
Covered with snow illuminating jeweled basins below
Knowing you are waiting draws us closer to our last song.
Reunited in the warmth of Achewa filled with you
The fire's glow casts golden hues across your silent face
Waiting to hear the rhythms of our last song
I ask for a moment suspended in time
Which will last forever even when you are gone
You smile and reach out with those strong hands
Beckoning for our last song.
The words and rhythm fills the room
Fills our hearts and minds
Bringing forth all the memories, all the gifts you bestowed,
All the heartache you endured.
This last song was for you our brother
and you fully understood why.
A song of peace, of love not war,
A song repeated each time by those you left behind,
Seeking to restore the broken dreams
By the power of your perfected creations
Our last song will remain for us to follow.
Our last song, suspended in time
As we shed our tears and pain
Remembering your words and knowing
That just beyond the glistening lake
We will discover the wisdom of this our last song
Written just for you
All over again.
by Jane C. Paret
---
Deja Vu (All Over Again)
John Fogerty
Did you hear 'em talkin' 'bout it on the radio
Did you try to read the writing on the wall
Did that voice inside you say I've heard it all before
It's like Deja Vu all over again
Day by day I hear the voices rising
Started with a whisper like it did before
Day by day we count the dead and dying
Ship the bodies home while the networks all keep score
Did you hear 'em talkin' 'bout it on the radio
Could your eyes believe the writing on the wall
Did that voice inside you say I've heard it all before
It's like Deja Vu all over again
One by one I see the old ghosts rising
Stumblin' 'cross Big Muddy
Where the light gets dim
Day after day another Momma's crying
She's lost her precious child
To a war that has no end
Did you hear 'em talkin' 'bout it on the radio
Did you stop to read the writing at The Wall
Did that voice inside you say I've seen this all before
It's like Deja Vu all over again
It's like Deja Vu all over again